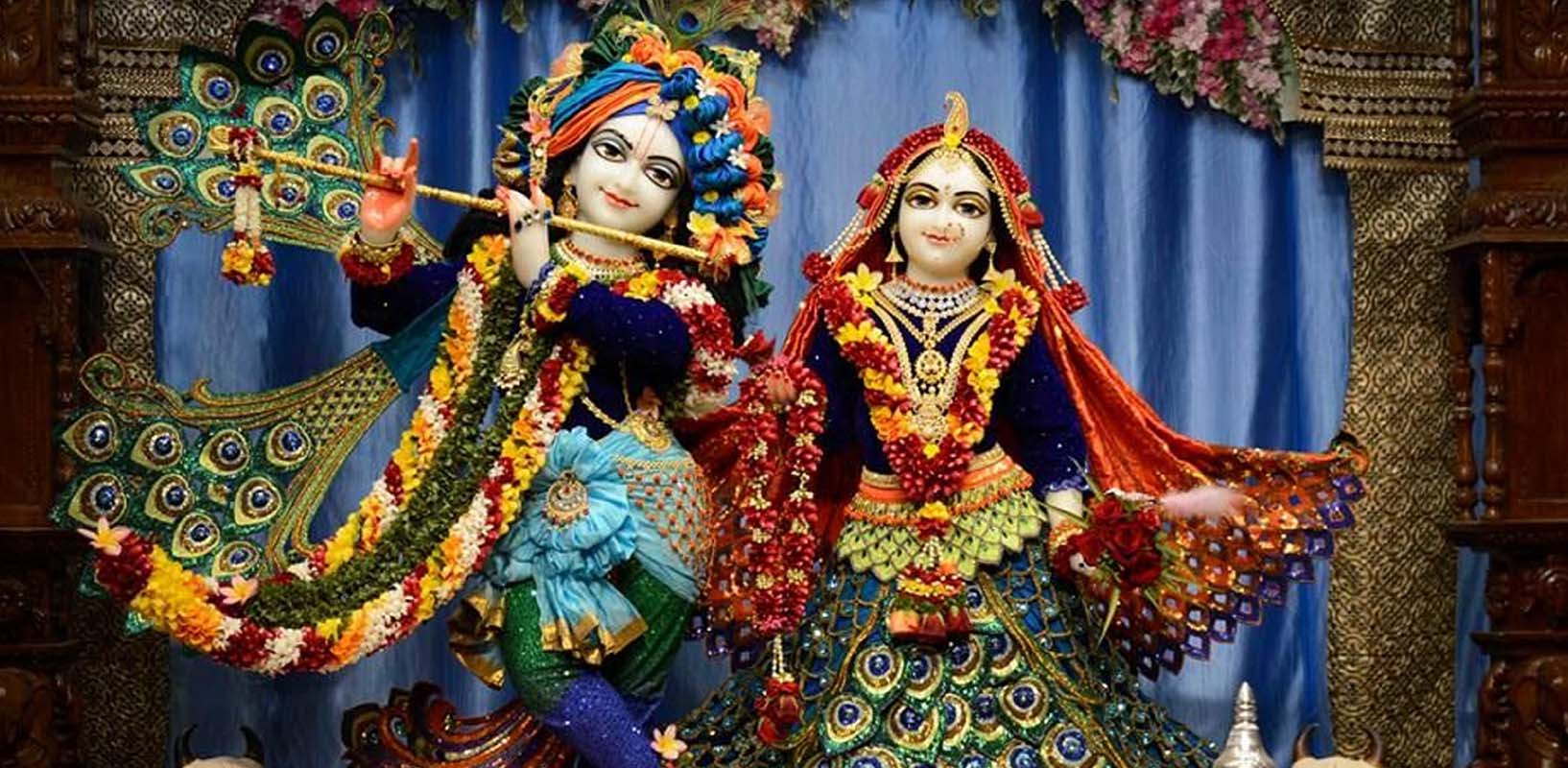 10% Off Mathura Vrindavan Darshan Tour Packages
Prove it and Get it Offer..!!!
Finalize the price of any package from any other agency, and get the same package from us in lesser amount..
Book Mathura Vrindavan Tour Packages with Mathura Tour Experts
Mathura is a sacred city in Uttar Pradesh, northern India. The deity Lord Krishna is said to have been born on the site of Sri Krishna Janma Bhoomi, a Hindu temple. Dotting the Yamuna River are 25 ghats (flights of steps down to the water), of which Vishram Ghat is considered the holiest. Sati Burj is a 16th-century memorial tower. Dwarkadhish Temple has a carved entrance and a black-marble idol of Lord Krishna.Every Hindu Should must explore Mathura Vrindavan Tour Packages Before die.

Mathura Located in the western part of Uttar Pradesh, Mathura is a jumble of never-ending lanes teeming with folks, rickshaws and glittering shops. The city is dotted with magnificent temples, most of them dedicated to Lord Krishna, the city's presiding deity and its first citizen. These temples depict various phases of Lord Krishna's life, taking the devotees back to the divine era. Mathura is an important pilgrimage destination of the Hins-in-mathura-anddus more then 20 famous temples in Mathura and is one of the seven sacred cities of India. Lord Krishna was born around 5000 years ago on this land as an 8th child to Mata Devaki and Vasudeva in the prison cell of the tyrant Kansa, Lord Krishna's maternal uncle. The land is daubed with an enchanting culture, which is enough to capture your heart and touch your soul. Vrindavan is a holy town in Mathura and is the most significant pilgrimage site in Braj region, attracting around 500000 pilgrims every year. It is believed that Lord Krishna spent his childhood here. Even the dust of this holy place is said to be sacred and devotees are often seen smearing it on their forehead. It is believed that Vrindavan was lost over time, until the 16th century, when it was rediscovered by the saint from Nabadwip, Chaitanya, Mahaprabhu, who travelled to Vrindavan in 1515.
Mathura Tour Packages From Delhi NCR
MathuraVrindavantaurpackage.com is one such company that provides you all types of tours of Mathura From Delhi . that too at very low Price . You can book tour with us because we are experts only in Mathura and Vrindavan tour Packages So without thinking too much, trust us and plan your Mathura trip with us soon.
it's a Colorful Festival in Mathura
Holi Festival Tour Packages
Contact us : +91 9410048440
View Details
Tours to do with Mathura & Vrindavan
Mathura vrindavan Related Tour Packages To Visit With Mathura .If You Love Religious and historical Trips like Haridwar, Agra, BharatpurThen These Pakages Are For You .
Welcome To Global Tour & Travels
"Adventure is worthwhile"
Explore Mathura & Vrindavan Tour Packages with Us.
The twin cities of Mathura and Vrindavan are about 56 km from Agra.
In and around this heart of Braj Bhumi are spots and symbols that may immerse your trip in spiritualism.
The twin cities personify the legend of Lord Krishna, with folklore, cultural traditions and even day-to-day life are imbued with a divine presence.
Amidst the mesmerizing temples, gardens, music, art and dances the legend of Lord Krishna comes alive in all its colour and glory – every day.
The Charkula dance, Raasleela and the lilting folk music recreate the aura of devotion and love.
The historical treasures at the Mathura Museum are a window to a glorious past that will keep you asking for more.
CUSTOMER FEEDBACK
Your Satisfaction Is Our Reputation
Richa ( Ahmedabad)
Excellent value for money holiday. My questions were all answered promptly and when my consultant was unavailable, another staff member would respond on their behalf so that i wasn't kept waiting. I would definitely book through mathura vrindavan Darshan package again!
Tushar ( Delhi)
Your service was great and we will be recommending your company to our friends for future travel.
Shweta ( kolkata)
Desirous of doing a pilgrimage tour of mathura vrindavan which has many important hindu temples, I wrote to four tour operators. But only mathuravrindavantourpackage.com replied positively. I thank them for this. Beginning from prompt replies from Deepak ji at the planning stage and the hotels and the driver, everything was well managed.
kanchan ( chandigarh)
It was a wonderful experience for us. All your arrangements were up to the mark. All hotels and transportation arrangements were excellent. Though we had faced some problems with hotel at Kedarnath you handled it swiftly and efficiently. Thanks for your support and prompt response. The driver (Rajesh) just was very cooperative, polite and friendly. His driving skills were excellent and safe. In addition he was well travelled and well informed. We Enjoyed his company. We look forward to collaborating with you in future.
Ramacharya( chennai)
Thank you very much for all your assistance for my safe trip tovrindavan. Your driver upendra was excellent. Will contact you again for my future trips.
Archana ( delhi)
How are you? Thanks for organising the mathura & agra tour for our group. It was very good and everyone enjoyed the trip. Thanks very much.
Srikant ( Mumbai)
Thank you so much for your help in organising our 3 days mathura vrindavan trip. We had an absolutely fantastic time, helped by your companies amazing organisation and all your great staff. We saw Gokul, mathura,vrindavan & much more
Rekha (Gwalior)
We have had an excellent trip to mathura vrindavan. It was one of our best trip in recent times. This was our first trip with "mathuravrindavantourpackage.com" and we all, especially my parents, are very happy with the way it was organized. I would like to thank "Mr. Deepak" and especially his team for helping organize this trip for us very efficiently.
Ronak Sharma( Lucknow)
Firstly, I would like to thank your company for organizing such a wonderful and delightful trip for myself & my hubby. Our driver Upendra is such a gem. He knows the way around and such a pleasant guy. Overall, myself & my hubby was very pleased with your company and will definitely contact you for future trips. I would give you a 5 star service.
Trisha ( Bikaner)
It was awesome and memorable trip for me and the service provided by mathuravrindavantourpackage.com was excellent
Kanika ( Delhi)
That was very good experience we enjoyed a lot, there services were very good, I am very thankful to www.mathuravrindavantourpackage.com to provide me a wonderful trip.
Diksha ( Mumbai)
We have just had a wonderful family holiday, arranged by Mr.Deepak. Our itinerary was perfect, with just the right mix of sightseeing and activities, many fabulous memories made. Our chauffeur guide was so knowledgeable and friendly, he made the whole experience thoroughly enjoyable and stress free.Very impressed with their local knowledge. we felt very well informed and satisfied with the options given,
Jagjeet ( delhi)
We made wonderful memories on this trip which was especially meaning full to me we all are so grateful to have been in your. Caring and knowledge able hands for this experience. I would highly recommend the travel company if you are planning a trip to vrindavan...
Anjana ( Rajkot)
It was very Nice jounery. Mr Deepak help me a lot to plan everything throughout this journey. Also we Enjoyed a lot here in a rainy weather & beautiful temples. I will recommended to others also to go with mathuravrindavantourpackage.com for perfect & well planned journey,,,
Jyoti ( Kolkata)
I would like to thanks Deepak for providing best and convinenet package for 3 days and 2 Night for vrindavan mathura . The tour was awesome and during entire tour he was so helpful and arranged /solved all our issues quickly. He full filed all thing what he comitment. We again thanks Deepak for this wonderful package to vrindavan dham
Our Services
"Adventure is worthwhile"
About Mathura Tours
Global Tour Travel Agency introduces tour operator in Mathura, Uttar Pradesh Dedicated to providing amazing religious Mathura Vrindavan packages to their customers, our team members are dedicated to offer some of the best and most exclusive deals on Mathura travel packages that will take you to various sacred destinations and holy cities of Uttar Pradesh. If you are in the right place for a pilgrimage, this tour offers you a great collection of Mathura packages. Each tour package is tailored to your needs and you have many opportunities to explore it

The holy and pious land Mathura Vrindavan near Agra, on the banks of the holy Yamuna River, takes you on a spiritual journey through the history of the time. Take this path and embark on this spiritual journey to a place where you can feel the presence of the Lord, which is close to your heart.
Mathura, Vrindavan & Agra - Explore the birthplace of Lord Krishna on the Mathura tour. Arriving in Mathura, you will begin to explore the birthplace of Lord Krishna. There is an interesting Hindu mythology associated with Mathura and a vast collection of magnificent temples that tell of the life of Krishna, who spent several years of his life in the mystical lands of northern India
Vrindavan is the site of an ancient forest region where Krishna spent his childhood according to Mahabharata. A sacred site reminiscent of the playful tricks of a young Krishna, this sacred site on the sacred shore of the Yamuna reverberates with the erratic and youthful cheerfulness of his Gopikas. Famous for the wide range of temples scattered throughout the country, this place witnesses countless believers every year and is an important religious centre not only in Uttar Pradesh but throughout India